A taste for success – moving from niche to big time
Ali Findlay • 21st Feb 2022
Our last Food & Drink marketing blog outlined the pitfalls of small brands making it up as they go along, operating a scattergun DIY marketing approach rather than investing in professional strategic guidance and planning.
Now we reveal in more detail how we at The Lane work with food and drink clients to help them get out there, get known, get seen, gain followers, clinch the major deals that will take their brand from homespun to household name.
In summary, the investment that brands put into the early marketing phase will pay dividends over the long term and provide us with a compelling story to sell, and a compelling reason to buy. So next up in our step-by-step Food and Drink marketing process is the Tactical Implementation Plan. It's where the fun (and results) really begin.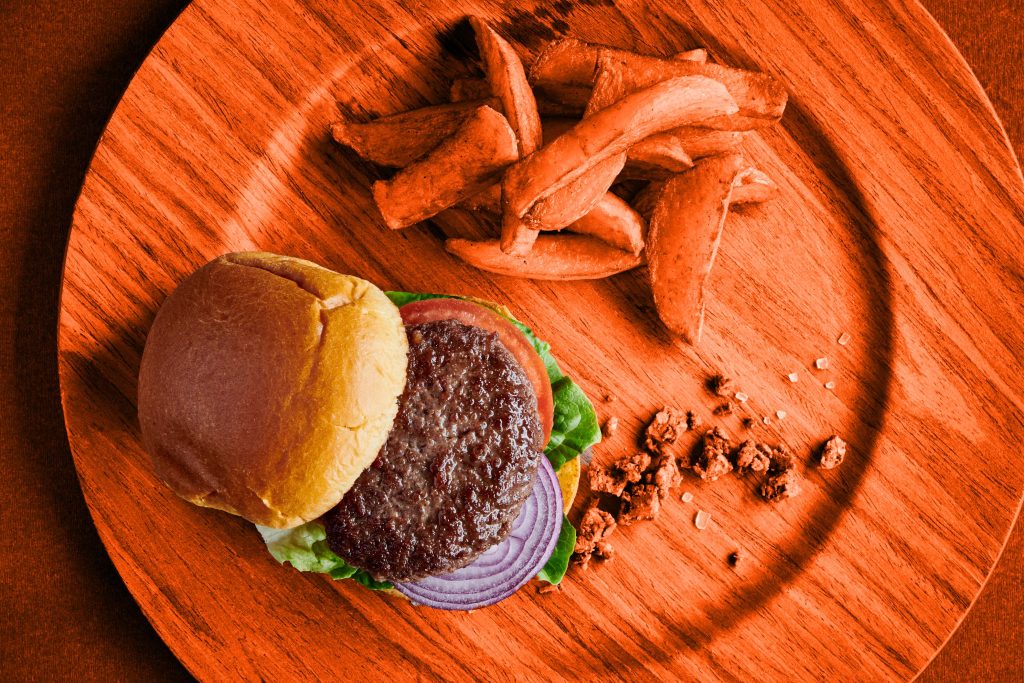 In this phase we help you to map out a calendar of activity aligned to a budget:
The key objectives we'll be working to in each phase
The KPIs broken down into stages and mapped to each objective, indicating how we're going to track them and when.
The audiences we'll be talking to and the key channels mapped to these audiences.
The creative campaigns and messaging phases and when they'll run.
We can also include key dates like category reviews at retailers, presentations to be prepared, new product launches, new packaging implementation and so on.
Advice for an expert food marketing agency
Part of any food and drink marketing strategy devised by The Lane will include a specific plan for targeting big retailers. Because the truth is, it's not enough simply to have a terrific product. You know it's special, but you need to convince the big retail buyers it is too. At this stage, we're not a million miles away from Dragon's Den. In a nutshell, this is what supermarkets need:
1. A tight and succinct demonstration that your product meets consumer needs. Buyers are inundated with data so show them exactly where it would sit in their store. What would it replace and why is it better? The shelves are not getting any bigger, so you need to fight your way onto them with persuasive reasoning and a bloody good presentation.
2. Play to your strengths. Can you swiftly scale up to supply the kind of numbers a supermarket might need? If so, tell them. Show that you know everything there is to know about your category. Push the fact that you use locally sourced ingredients or provide evidence that there is a proven upward trend for your kind of product.
3. Show that your product and brand will be supported, that you've thought beyond immediate packaging, pricing and promotion.
That last point in particular, can make all the difference, and it's not just about having the budget to compete for price promotions. It's about working to support the product on shelf, to keep it there and to ultimately get it in more baskets. It means having a brilliant marketing strategy in place (see, in the end, it always comes down to this).
Let's see this in action with an imaginary new client.
Say we start working with a new small batch boutique gin label. It's just landed its first supermarket listing. The product has a flavour all of its own, great artisan/organic credentials and very distinctive packaging that has a bit of a cult following (you can repurpose the bottle into a lamp, for the sake of argument, which has brought lots of cool social coverage). The MD of this start up knows all about gin but almost nothing about marketing. He's been flitting about without a set plan, winging it with a bit of random online advertising here, some consumer PR there, but now he's floundering and although he's beginning to infiltrate the markets he's aiming for, he has zero idea about how to go about growing his brand. He's also worried his product might not be able to hold its own in an increasingly crowded market, despite its stand- out looks and quality. Here's just a taste of what the Food and Drink marketing team at The Lane would suggest:
Golden Rule Number 1: Support your supermarket listing
Show the big buyers that you will actively boost sales if they carry your product. For example, one effective way to support listings is via retailer.com opportunities – specifically buying search terms and appearing as 'sponsored product' during online shopping. Whilst retailer platforms, media opportunities, traffic and trading models all differ, the key element that they all have in common is that sponsored/paid search tends to be the best performing aspect of retailer.com options and therefore the media placement most likely to deliver return on your advertising spend.
You can dominate your own category (for example our client Border Biscuits who come out top of dark chocolate biscuits) or grow consumption occasions (selling against 'gluten-free, free-from and vegan' for another of our clients, Lazy Day Foods)
Run alongside strong organic positions (with careful planning, so as not to cannibalise these) we've seen great success in delivered impressions, and ultimate sales, which further support the retailer listings and, most importantly, demonstrate to your retailer that you are in it for the long haul and a committed and active brand partner.
If you'd like to find out more about the other Lane Golden Rules for food and drink marketing and explore how we might be able to boost your brand with a savvy marketing plan, get in touch. We'd love to chat with you and will even share our biscuits…