Checkout on Instagram: the end of the humble blogger?
Kat Stark • 8th May 2019
This week Instagram will start rolling out "Checkout on Instagram" to content creators. Users will now be able to purchase products right on the platform straight from their favourite influencers' posts whilst in-turn allowing brands to track direct ROI.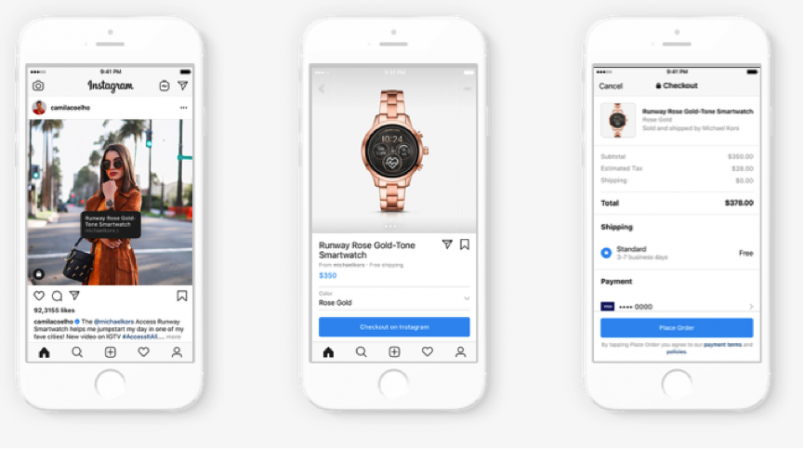 This is not a particularly new concept, there are already third-party apps like 21 Buttons that enable users to tag their outfits with direct links, in fact only this week did I make a purchase off the back of a recommendation I'd seen on social. However, having an 'organic' Instagram post directly shoppable blurs the line between paid-for, sponsored and organic content even further, imho. 
We're used to well-known figures trying to flog us products on our walks to work, weeknight TV catch-ups and our daily social media stalking. But these are places where I expect and accept for adverts to go, being clearly identifiable as such. 
Only recently has there been such focus on advert transparency on social, bringing to the forefront a slightly different agenda behind our most trusted sources of inspo. These are people we choose to follow for their style advice, travel recommendations and cooking tips, but if they start asking us to part with our money (and presumably pocket some for themselves) with every scroll, this might hinder engagement and question authenticity.
Influencers have already come under fire (or fyre) for mindlessly promoting brands – Kim Kardashian for appetite-suppressing lollipops and Bella Hadid for the disaster that was Fyre Festival to name a couple. So how far will this be taken when unsuspecting users are provided with a direct link to purchase a lollipop that promises to curb your hunger for hours?
For Instagram, it is a commitment to making the shopping experience simple, convenient and secure. It is also likely to contribute largely to what is forecast to make up 20% of Facebook's overall revenue in the next year. 
This is an opportunity for a streamlined consumer journey and for brands to track sales, revenue and ROI, which can only be a good thing. However, driving users off-platform to a website allows for cross/upsell opportunity, effective retargeting activity and a greater branded experience, ultimately putting more control in the hands of the brand.
We can expect to see this rolling out across selected creators over the coming weeks. Watch this space…