If The Lane did Pancake Day for your brand…
Teddy Craig • 23rd Feb 2017
Pancake Day is coming up and the internet will be abuzz with ads, tweets, memes and more all trying to leverage carbohydrate's favourite day. At The Lane, it's very easy for us to say that if we were handling your account we'd do something that would make you stand out. The thing is, we're creatives. That's why we've decided to show you and not just tell you.
To give us free rein, the examples below are for brands we don't currently work with. However, if you'd like to see work we've done for our own clients, you can also have a look at our case studies.
What would we do for the third sector?
There are a lot of opportunities to have fun with Pancake Day and we're going to show you those too. However, there's also an opportunity for charities and non-profit organisations to make a serious point, raise awareness and trigger people into real actions like donating or volunteering. We've created this example of how we could reach a UK audience for Oxfam.

What would we do for the food sector?
In any sector, you want to demonstrate an insight into the experience of your audience. People with specific dietary requirements can sometimes feel overlooked. This example for Genius acknowledges that but makes the brand and its followers co-conspirators, while also promoting the company's gluten free pancakes.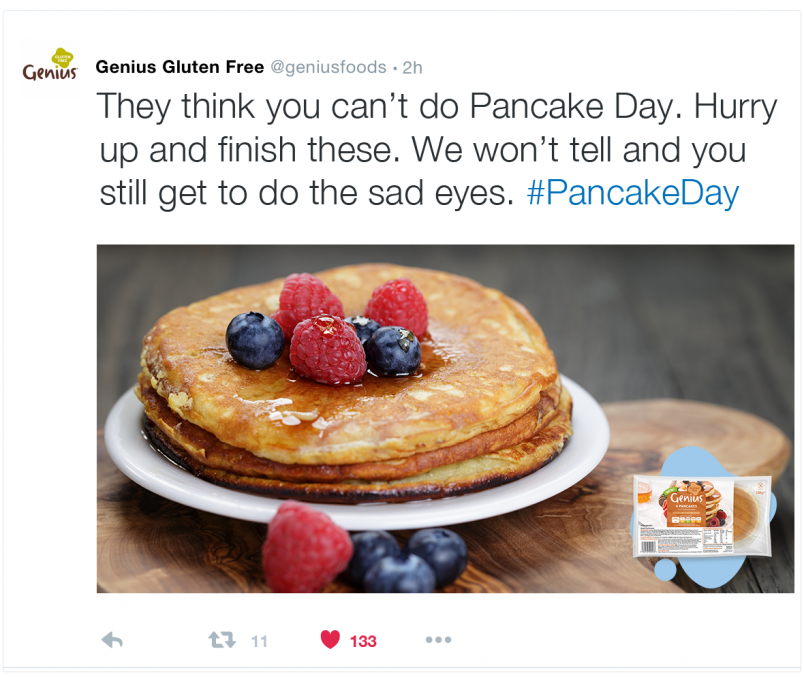 What would we do for the drinks sector?
Tennent's is a classic Scottish brand and its tone of voice is true to the Scottish character; wry, honest and pretension-free. So what better serving suggestion for Tennent's to celebrate Pancake Day with than this?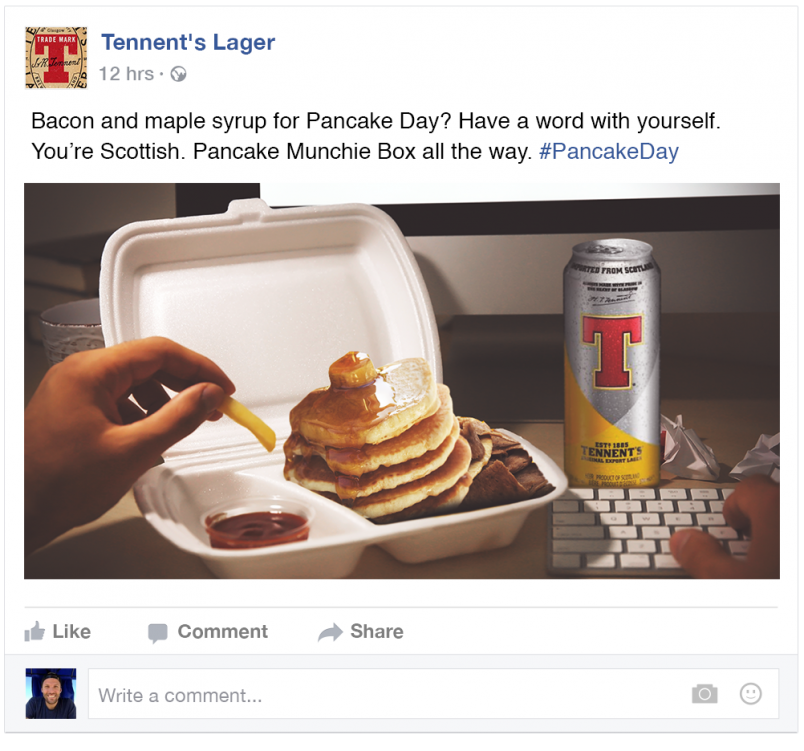 What would we do for the 'adult' sector?
That's certainly not an industry that we're targeting, but we do want to make this blog entertaining as well as thought provoking (and yeah, we may have appropriated a UK-phrase for an American company… but, hey).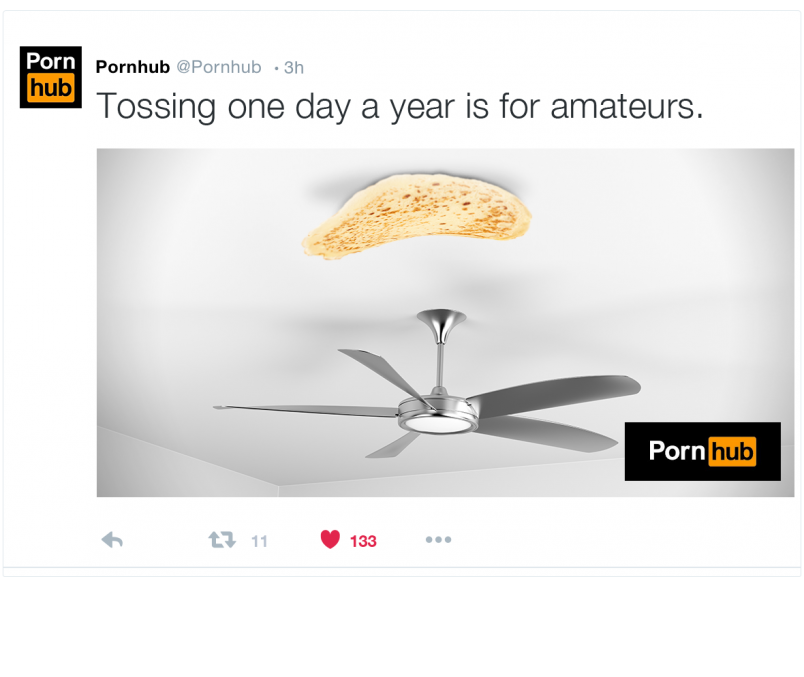 What can The Lane do for you?
Pancake Day is one day of the year but there are another 364 in which we can be working to make an impact for your brand. For more information on how we can help, contact us at create@thelaneagency.com