Flushed with Success: lifting the lid on menopause in the workplace
Sallie Bale • 26th Sep 2022
Here in the UK our workforce is about 30% women over 50. And many of them will be going through the menopause. So why don't we talk about it?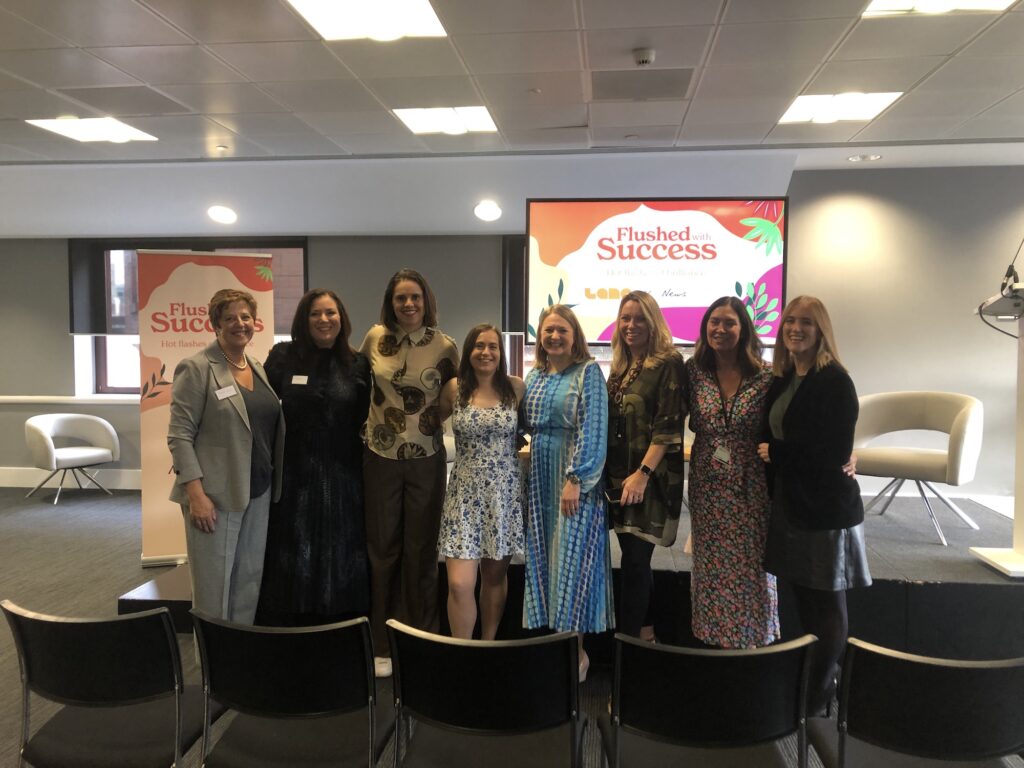 Last week The Lane Agency and NewsScotland hosted an event, Flushed With Success, to encourage open and honest conversation and create a positive language around making the working world a better place for women during this life stage.
Attendees at the event heard from The Well HQ founder and ex-Team GB rower, Baz Moffat, Dr Bev Taylor from workplace menopause app Stella, Head of Employee Experience at NewsUK Emily Hayes, Head of Marketing & NPD at Nairn's Emma Heath, CalMac's Commercial and Customer Experience Director Diane Burke, Jacqui Gale MBE, COO at Portmeirion Group and nutritionist Amanda Hamilton.
In her talk, Baz spoke about in many organisations, championing menopause support is often a single woman on a mission, dedicated to making sure no one else has to go through the experience she's just been through.
And we need these passionate women to carry on making positive change. But we also need to make sure we're putting systems in place. Making the change official, cemented in the organisation.
So, how did our speakers and panellists think we could tackle the task? Here are some of the key themes from the event.
Listen
Every woman's experience of the menopause is different. There's no one size fits all. So make sure you are listening to the people within your organisation, and putting in place the right support for them.
Experience it for yourself
One of our panellists talked about walking in the shoes of her employees. Spending time in their role to understand their specific challenges. This is especially important if you have people in different working conditions; shift patterns, physicality of the role, temperate of the working environment, bathroom access can all make a huge difference to how someone experiences menopause symptoms.
Don't take no for an answer
Not every workplace leadership will be open and empathetic. Sometimes you just have to keep moving forward in any way you can. Do your own research. Talk to your colleagues. Keep an open dialogue about the challenges. Check out what's out there in terms of research, like this Fawcett Society report, or best practice policy, like this Channel4 menopause policy.
Focus on keeping women in the workplace
1 in 10 women leave the workplace because of the menopause. That's a huge amount of valuable experience we're losing. When creating support for women going through the menopause, this is a central tenet. What can we do to make women feel comfortable and confident at work, even during difficult times?
Have an experimental mindset
This theme came up in different talks. Amanda Hamilton spoke about it in terms of nutrition and finding a healthy lifestyle that works for you. But Baz also spoke about it in terms of finding the right approach for your organisations. Stay open to change.
Empathy
Through no fault of their own, some women are absolutely floored by the menopause. Women in demanding roles, who have been thriving in the workplace, can all of a sudden feel totally lost, betrayed by their body, and their mind.
Our panellists encouraged everyone to think about how they can be supportive of one another, and actually be supportive of yourself, when you get to this stage in life.
Create space
Not only do women need a safe space to voice their own experiences, we need to create safe spaces for men to be able to ask questions, educate themselves and be part of the solution.
Talk more
We heard from women who didn't tell anyone what they were going through. We heard from women who tried to talk to people, and were shut down. Nothing will normalise supporting people going through the challenges of the menopause more than hearing open and honest conversation about those challenges.
Talk about it in the supermarket, on the bus, in the staff canteen, on the warehouse floor, in the Board meeting, at the dentist.
Do Something
Regardless of the size of your organisation, do 'something' to start the conversation and show support, think about an anonymous survey asking for feedback around what the women in your organisation need from you to make menopause more comfortable as a starting point.
Ask if anyone would join a working group to work on your policy and a support strategy. Put it on the Board Agenda – if they've discussed maternity/paternity policies they should also be talking about menopause. Do something to get started and soon, or some of the most experienced and valued people in your organisation could check out, it will be rewarding and motivational for your team to embrace your modern leadership and feel fully supported, and once you get started you can reap the rewards of embracing this important time – retain your staff, inspire your team.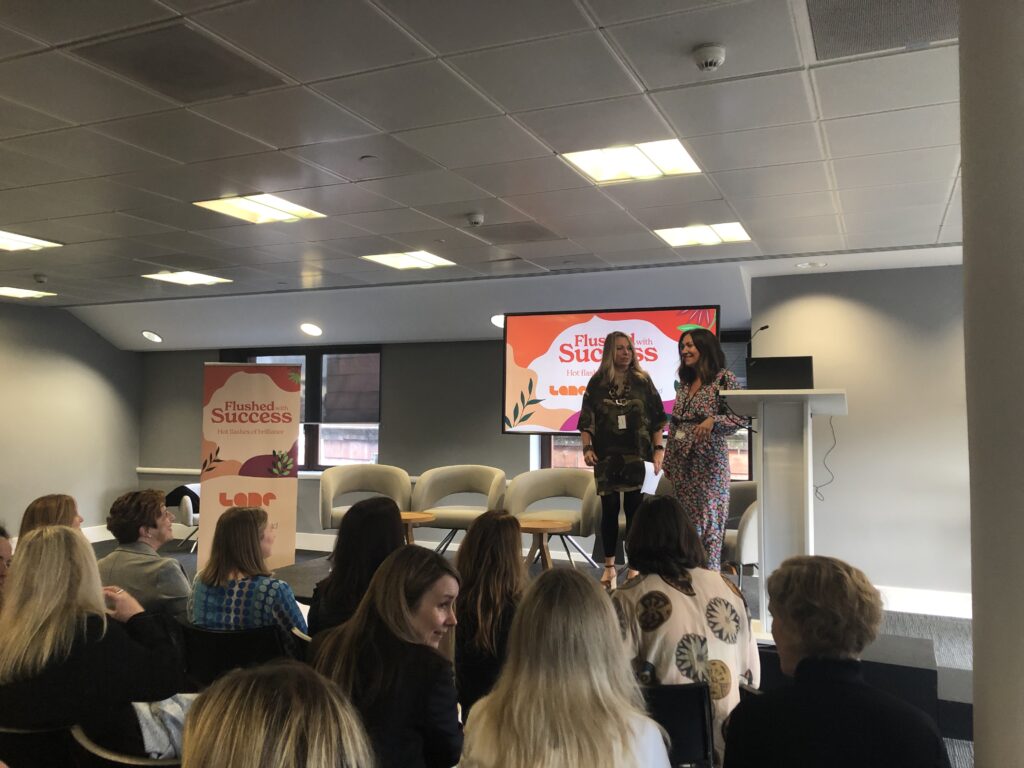 Find out more about the menopause
You can hear more from Ali and two of our brilliant panellists Emily and Diane in this special episode of the Leading Conversations podcast that we host in association with The Marketing Society Scotland.
In this episode we continue the conversation around personal experiences of brain fog and confidence, feeling helpless, as well as being proactive, removing the taboo and being open about these personal experiences.
You'll also hear more about inclusivity, supporting women in the workplace throughout all of their life, how to get started with improving workplace practices around the menopause, how to have conversations about menopause issues within your organisation and encouraging women to reach out and ask for the support needed.