My Life With Hibs – a Laner's Story
Julie Roberts • 9th May 2016
Every so often a brand tells a story that just gets you; connects with you on some deep emotional level.  Usually that's because it's relevant to you or because it matters to you.  Some that have struck a chord for me over the years have been OXO – the My Christmas ad in 1984, Nescafe Gold Blend –"Hi I've just moved in next door" ad, the Yellow Pages JR Hartley ad, Proctor & Gamble – the Thank You Mum ads, The Bear and The Hare John Lewis Christmas ads (in fact, all the John Lewis Christmas ads!).
The latest to join that list however, is a smaller scale campaign, much closer to home.  It's called Life with Hibs.
Life with Hibs was a campaign launched by Hibernian Football Club in March this year as part of their season ticket drive.  At the heart of the campaign is a two minute film that poses the conundrum – there is life with Hibs or life without (unthinkable!).   It's fair to say, it stopped me in my tracks.
A year ago I lost my dad, aged just 69, to mesothelioma – an aggressive and incurable asbestos driven lung cancer, which he contracted working as a joiner in the 70s and 80s.  We had him for only 9 short months from diagnosis.  He was a devoted and lifelong Hibs supporter from Leith; the home of the Club. 
From the age of 13 I went every week with my dad to watch Hibs at Easter Road. Without them I wouldn't have half the memories I have of my dad today.  It is these memories that I will use to keep him alive for the rest of my days. 
Around the same time as Life with Hibs, the Club also announced their GameChanger Partnership;  the first of its kind in football.  It is a community outreach project set up by the Club, the Hibernian Community Foundation and NHS Lothian designed to bring physical and mental health benefits, employment and training opportunities and support to vulnerable people in the community.  There are even plans to build a medical centre at Easter Road.  In an interview with The Scotsman, CEO of Hibs, Leeann Dempster, said that "the Partnership offers a unique opportunity to reach out to people and communities in a way nothing else can." Another moment that stopped me in my tracks.   
Mesothelioma affects working class men more than any other demographic.  Here, I thought, is a platform that could maybe help raise awareness of it at some level to an engaged and captive audience.  As a family, we had never heard of it.  If we had, we might have sent Dad to a doctor sooner meaning we might have had him longer.  The chance to try and give that opportunity to someone else seemed too good to miss.
So, whilst Life with Hibs grabbed me by the heart, GameChanger grabbed my mind.   And with that, I found myself compelled to write to the Club to tell them about my story of Life with Hibs.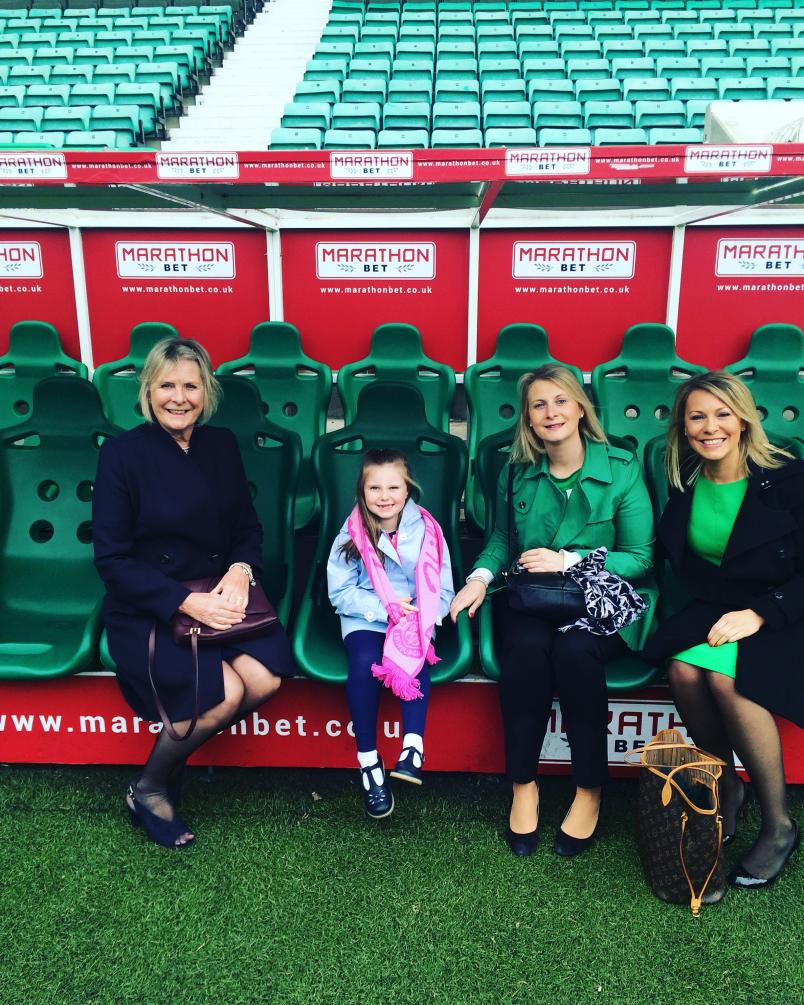 What happened next, was extraordinary. They listened and responded in a way I never imagined. Leeann Dempster sent me back a letter inviting me to the Club where they asked if they could turn my letter into a short film to be used as part of the Life with Hibs campaign, ending by offering support and help for anyone worried or effected by cancer, as part of their GameChanger Partnership.  And they wanted me to be in it, to tell the story.  My story.
This has never happened to be before and it's hard to actually put into works how it feels to be made, what we call in the marketing world, the 'hero' of the story.  I was absolutely speechless. To be honest I didn't even really expect a response past a 'thanks for your email' note, but here I was, a person who works in marketing that's used to developing brand stories being turned into it.
Brands, sometimes, are not very good at listening but I can tell you now, to listen to a customer when they reach out to you, on an emotional level, is very, very powerful.  If I felt committed to Hibs before, now I feel indebted.
My experience was unparalleled –the Club involved me in the whole process, keen to ensure that what we made reflected what I'd written (and it does – word for word!). Working in marketing communications, I've always loved the creative process of film production so it was right up my street! We filmed it in two parts over a day and a half, even managing to catch me in action as we netted a second goal against Rangers on 20th April, on one of those beautiful sunshine filled Leith nights – thanks Dad! 
It was so much fun to do and I got to work with some brilliant people on it; people who I'd never met before but who were so kind and respectful towards the passing of my dad.  It is as much an exercise in the goodness of people, as it is in the telling of a story.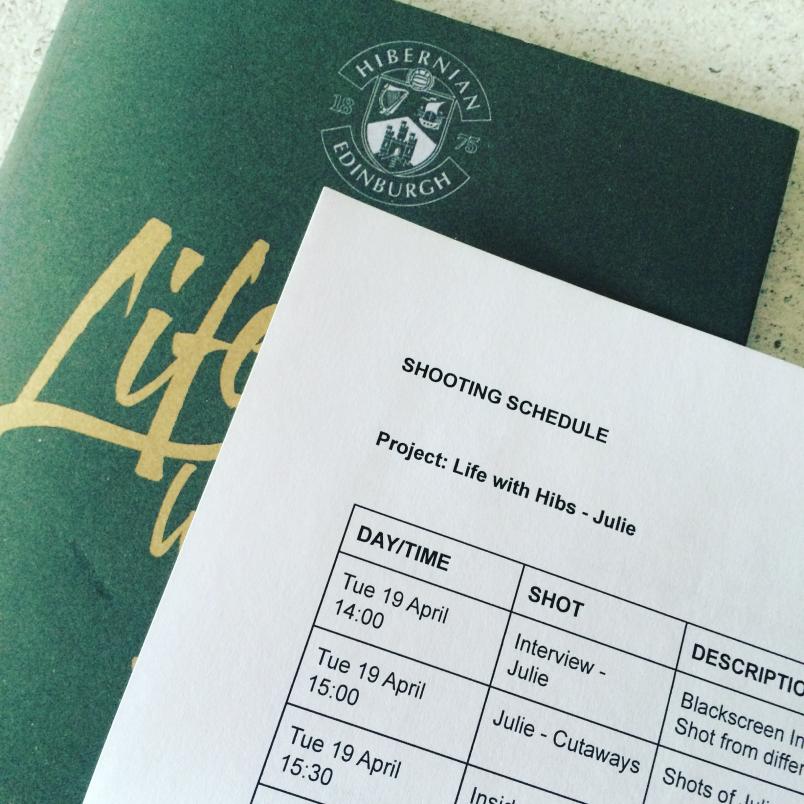 As I said earlier, I work in marketing so I'm always interested in how brands can commit a customer's heart and mind through storytelling. Done well, it can live on long after a campaign has ended (think back to my examples at the start!). Hibs have landed on such a rich platform for their brand, it promises to transcend campaign status, and if you are a supporter then you have a part to play too.  I am one story, there will be 20,000 more that fill the seats at Easter Road Stadium week after week. It's these stories that can help humanise a brand – in fact, for football, it is their brand.
As for my story, I am so proud to be a supporter of a Club that takes its responsibility to its community so seriously –  Hibs have always been a family club and this exercise serves to reinforce that. I hope my Dad is watching. Like me, he wouldn't believe it.
Here's my story of Life With Hibs:
 
That's it for me but now it's your turn. So tell us, what's your story of Life with Hibs?  enquiries@hibernianfc.co.uk
Special thanks to Leanne Dempster, Greig Mailer, Ross Addy and all the staff at Hibernian FC. 
For support and help relating to cancer please visit:
Life with Hibs campaign site – Julie's Story