Is an agency a proper grown up agency once it's appointed to the Scottish Government framework?
Ali Findlay • 30th Sep 2022
It's hard to define when an agency becomes 'grown up'. We pride ourselves on our talented and experienced team, we're creative, considered and effectiveness-oriented. Big ideas and better results is what we are all about. Our teams have all the fresh energy of being creative specialists in our fields, but backed by the substance and robustness of experienced strategists. Why then at 14 years old are we only now celebrating the kudos of winning a place on the Scottish Government creative services roster, you may ask.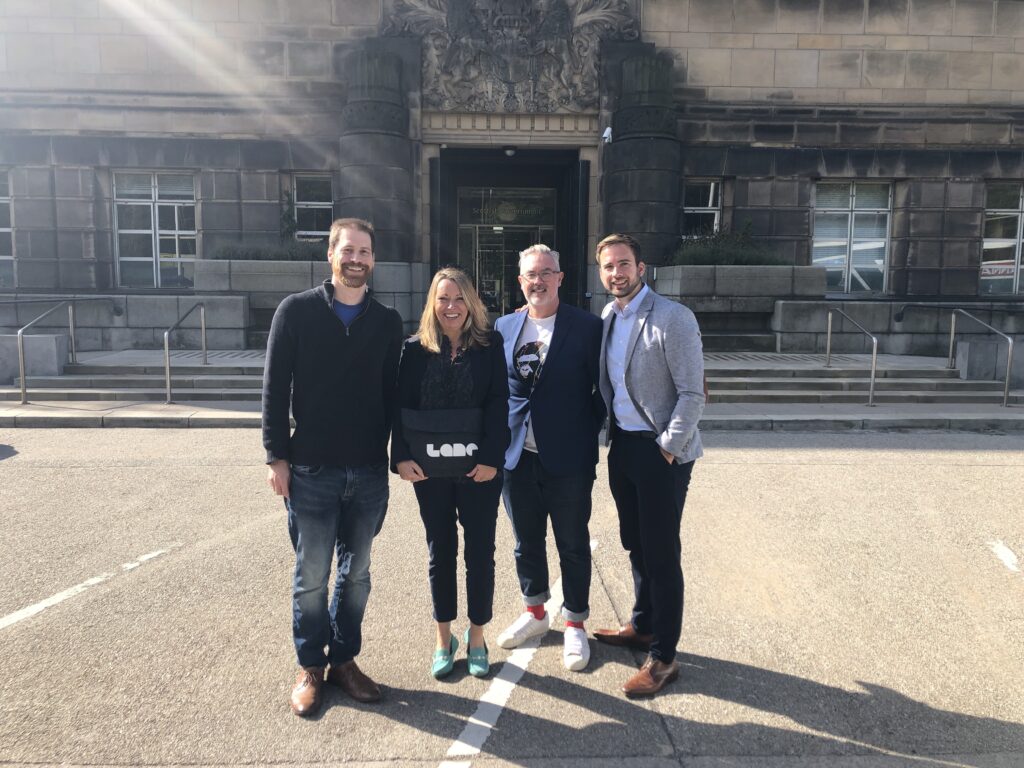 Agencies on the frameworks have won the right to tender for Scottish public sector marketing contracts, via mini competitions between a shortlist of Scotland's best agencies as appointed by Scottish Government. Universities, colleges, local authorities, police, fire and rescue services, charities, health bodies and central government itself can all ensure that they are getting the very best talent and value, as scored via the most rigorous of government procurement scrutiny, for the Scottish public by deciding to engage with the framework in agency selection.
Agencies that make the cut have proven and robust creative methodologies, evidenced effectiveness and brilliant creative responses, and excellent client management approaches. All of this has to be evidenced within the huge response tender the agency candidates submit.
How does all of this make us a 'grown up' agency?
Well, first of all it takes experience and time to build a portfolio of evidenced effective creative work. It also takes time to build an excellent team with a blend of the very best specialist talent, and a portfolio of clients who trust you to deliver year-on-year.
What are our hopes and dreams from this achievement?
Having got there, we're excited about the new teams and challenges we'll meet, and bringing them fresh thinking from a new framework player, the rosters have for the last 15 years had the same faces to choose from, we're nimble, responsive and results driven, we think we can bring something different to the table. We're hoping to create work that makes a social impact, that in line with our mission is work that changes behaviour and makes lives better.
Why we love being a public sector marketing agency
"We're so proud of our team and the dedication and talent it took to submit a brilliant response to the roster opportunity. We're excited about the variety of challenge that new clients will set for our teams. We know that our team are unique in their skills mix and are certainly among Scotland's best and it's great to have that verified with our superb quality and value scores. We're excited about our first Scottish Government briefs coming through and being able to demonstrate our nimble, strategic approach to delivering creative that is proven to deliver results and change."

Ali Findlay, Chief Executive
"We already work with the fabric of Scotland, partnering with organisations across tourism and transport, the arts, third sector and education. We're delighted that Scottish Government organisations now have the opportunity to work with fresh, new teams like ourselves, and experience working with smaller, focused and specialist teams to deliver something different."

Chris Bruce, Managing Director