Who's the daddy? Our top 10 Father's Day ads…
The Lane Agency • 14th Jun 2019
Dad. The guy who runs the family taxi. He who cooks slap up breakfasts on the weekend. The man who will tackle any domestic repairs and pretend he knows what he's doing even when he has no idea. They tend not to ask for much in return, and with Father's Day on June 16th we thought we'd put together a quick tribute to our favourite ad campaigns that celebrate the best bits about the big man in our lives. Here goes.
This cheeky ad from the well known condom brand takes a not so subtle swipe at the competition and (sort of) celebrates Father's Day at the same time.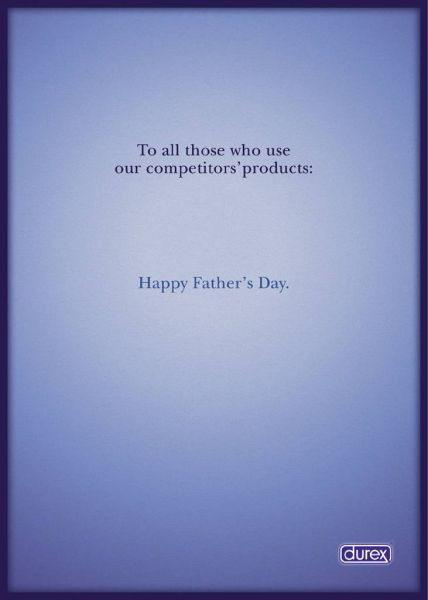 Forget what you know about your typical men's razor ads. Dollar Shave Club are always seeking to do something that's a bit out of the norm. You won't see any sculpted young professionals wearing just a towel grinning into the mirror at the amazing shave their fancy new razor has given them. Oh no. Dollar Shave Club have bucked the trend and chosen to celebrate a more realistic part of being a man. The inevitable 'dad bod'.
Now we move on from the hilarious to something a little more sensitive. No overt product placement in this heartwarming effort from Dove, just dads talking about the joy of being a dad. I'm not crying, you are.
This charming video from the world-famous Islay single malt is a neat way to highlight just how despite the age gap, we probably have more in common with the generation that came before us than we might think.
This touching short video from Huggies packs a serious emotional punch. It tells the story of Akili, a premature baby and the profound effect that physical contact with a parent can have on a newborn. It's called 'The power of hugs', which says it all really.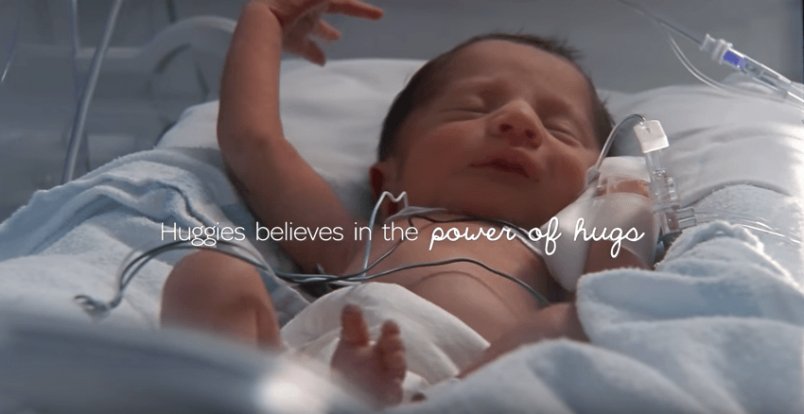 This American beer brand go all out for one smalltown dad to create a Father's Day that he'll never forget. Delightfully OTT, there's a lot to like about this idea and how it's been executed.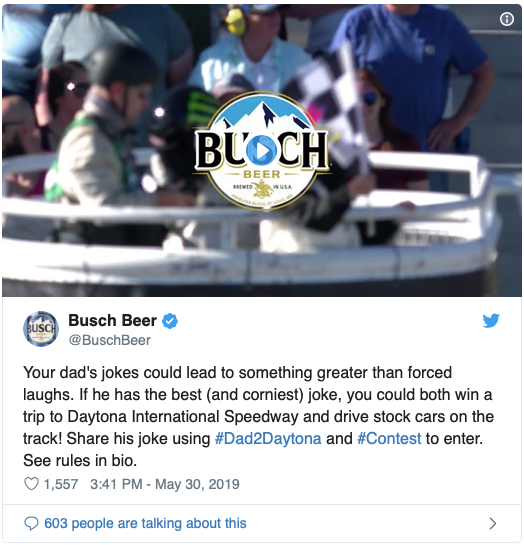 This short video from Boston-based ad agency Hill Holiday is pretty simple in concept, but don't be deceived. It goes deep. Featuring a wide range of men each talking about their lives, relationships with each other and experiences as fathers and sons, there's plenty of wisdom and even a few tears.
Kids telling dad jokes? Commissioned by the WWE and The Ad Council? Turns out it's just as cute as it is funny. That's our kind of Father's Day celebration.
The second beer brand to feature on our list, industry giants Budweiser poke some gentle fun at Dads from across the years with a montage of photos featuring men and their beers. Full of retro cool/cringe (mostly cringe) it's a clever way to demonstrate just how engrained the brand itself is in the lives of its market.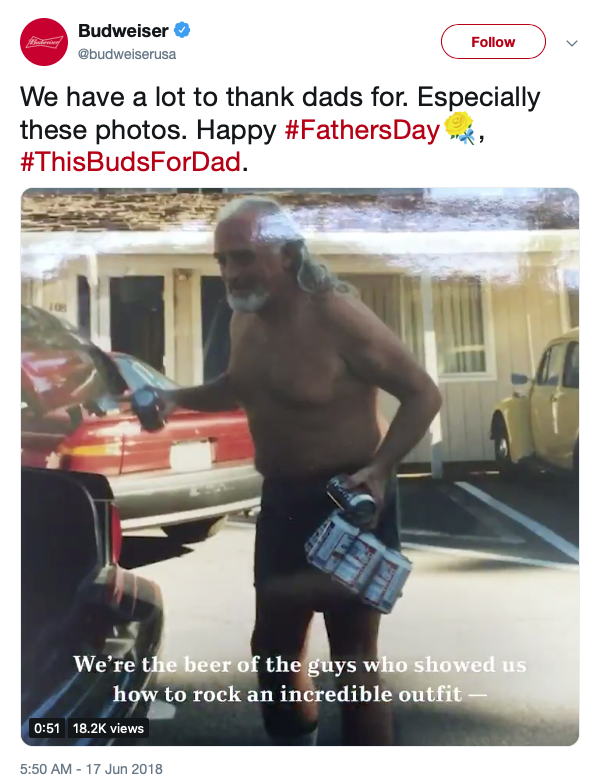 …not the petrol station guys, this is Boston Pizza Canada. Here they're introducing 'the breakthrough we've all been waiting for.' With all the sparkle and polish of your average iPhone launch, this quick video reveals an innovation in pizza-eating-technology. The world's first pizza box designed for eating pizza in bed. Just in time for Father's day – coincidence? We think not.