5 Phase Brand Audit Framework
Sallie Bale • 13th Sep 2022
Are you struggling to get your brand to stand out in today's crowded marketplace? A brand audit can help you assess the effectiveness of your branding and communications, and identify opportunities for growth and improvement.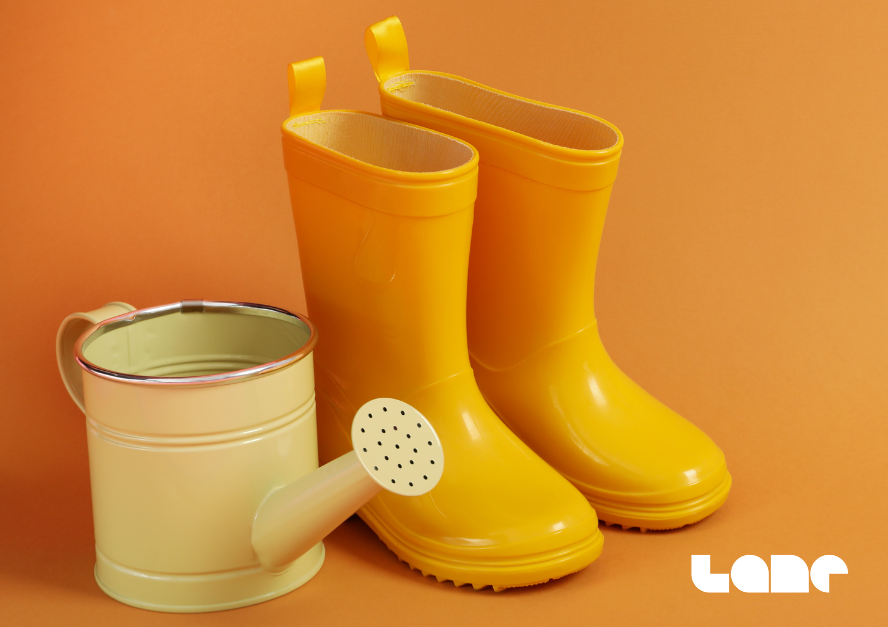 At Lane, we've developed a comprehensive brand audit framework that's designed to maximise the impact of our recommendations. Our five-phase process is framed around the three levers of brand growth – Fame, Fluency, and Feeling – and includes in-depth analyses of your brand's image, identity, and strategy. In this article, we'll take you through each of the brand audit phases and explain how they can help your brand reach new heights.
Our expert brand audit process involves five phases:
This is our brand audit process, however if you're looking to deliver your own audit, here's our brand audit guide, which will step you through the process.
Setting clear brand audit objectives
At the start of each brand audit process, our team will discuss and agree the objectives and scope of the project. This is essential in ensuring accurate measurability throughout the entire process. We use measurable criteria to identify how best to assess performance. This helps us focus our efforts on integral strategies that are necessary for showcasing business growth through a successful brand audit strategy.
In order to ensure objectives are met we also evaluate your market research, data collection processes and set targets designed around key performance indicators (KPIs). By utilising these KPIs we can maintain trackable progress throughout all stages of the project whether that's before, during or after any changes have been made – allowing us to measure success and the ROI from our efforts from start to finish.
Once clear objectives are established we will begin gathering data which includes reviewing existing collateral; analysing competitors; conducting internal & external focus groups; researching customer sentiment & awareness levels towards your product/service plus much more besides!
In doing so, we provide you with valuable insights into every aspect of your current branding – helping you refine & shape your positioning accurately as well as understand customer behaviour more precisely too!
Gathering brand information
When conducting a brand audit, the most important part of the process is understanding how your brand is perceived in the marketplace and by your customers. To do this, our team at Lane gathers data from a variety of sources. Depending on the project scope, this might include an in-depth review of existing branding collateral, competitor analysis to understand how rivals are positioning themselves & what key messages they're promoting as well as researching customer sentiment/awareness towards your brand through interviewing internal stakeholders and market research into potential target audiences.
At Lane, we can also assess media performance levels – such as paid and traditional media reach, the effectiveness of paid campaigns & influencer collaborations – to better understand what works and what doesn't when it comes to communicating with consumers. We also look at audience behaviour so we can identify user personas more closely based on age; gender; location; interests & more which helps when devising strategies for reaching different types of customers.
By taking all this data onboard during a brand audit, it allows us to develop clearer insights into how best to maximise opportunities that are available for improving customer engagement with your business – paving the way for smarter marketing strategies going forward.
Analysing the findings of the brand audit
We believe that understanding the perception and positioning of your brand is key to successful marketing. After data gathering, our team reviews all the results from the brand audit to develop key Fame (recognition & impact), Fluency (relevance & consistency) & Feeling (emotional connection & experience) findings. This model is aligned with robust brand effectiveness measures.
From here, we can then start making recommendations to improve any areas falling short or enhance existing strengths even further – such as updating assets in line with new trends or introducing more targeted campaigns for specific customer groups. We also put a focus on 'word choice' – understanding how people talk about your business and products/services online and using this language within campaigns to help build trust in customers' eyes.
Overall these findings give us a clear picture of where you currently stand as well as an informed plan as to how best to move forward – ensuring positive growth and recognition amongst consumers so that your business stands out from the competition.
The bottom line is creating a brand that makes it easier, quicker and more cost effective to reach its business and marketing objectives.
Making brand improvement recommendations
At the end of a Brand Audit process, our team will present you with an initial report outlining findings and recommendations. This report will be based on data collected from all areas such as collateral review & competitor analysis, to focus groups and brand sentiment & awareness research. This comprehensive breakdown of information is then analysed and used to develop key Fame (recognition), Fluency (relevance) & Feeling (emotional connection) findings that can provide valuable clarity in terms of where your customer's attention is currently focused.
Following this stage we'll then move into the discussion phase – a time where we look at the outlined results to gain understanding on what they mean for your business, discuss any potential obstacles or opportunities going forward before finally preparing a final writeup report filled with clear, actionable recommendations so you know exactly what you need to do next!
Taking into account desired outcomes chosen pre-brand audit too – our aim is always to ensure you get maximum impact when it comes to leveraging our findings and creating successful brand strategiesnow, as well as for the future.
Creating a plan of action
Once we've completed the analysis and recommendations phases of your brand audit, it's time to start thinking about how to put our insights into action. That's where the implementation phase comes in – this is where we'll work together to create a customised plan that will help you achieve your brand's growth objectives.
Our approach to creating an implementation plan is collaborative and tailored to your specific needs. We'll start by presenting our recommendations to you and then work together to develop an action plan that's achievable, realistic and cost-effective. This plan will outline the steps needed to achieve your brand's objectives and will include a timeline for execution and key performance indicators to measure progress.
The role of media and audience analysis in implementation planning
With our enhanced package, we'll also conduct media and audience analysis, which will provide us with additional insights into how your brand is perceived by different audiences and how it's being represented in the media. This will help us to develop creative and media recommendations that are specifically tailored to your brand and audience.
Achieving your brand's objectives through a customised plan
Throughout the implementation process, we'll work closely with you to monitor progress and make adjustments as needed. We'll provide regular updates on progress and ensure that we're meeting your expectations and objectives. By co-creating an implementation plan that's based on Fame, Fluency, and Feeling, we're setting your brand up for long-term success and growth.
How Fame, Fluency & Feeling benefit your brand assets
The implementation plan will be framed around the three levers of brand growth – Fame, Fluency, and Feeling – and will benefit the brand assets we create in various ways. Here's a closer look at how each lever can benefit your brand:
Fame
By focusing on Fame, we'll ensure that your brand is known and talked about by your target audience. This will help to increase brand recognition, drive customer engagement, and foster brand loyalty. Our recommendations in this area might include strategies like influencer marketing, social media, and PR.
Fluency
By focusing on Fluency, we'll make sure that your brand's messaging is clear and consistent across all touchpoints. This will help to build brand credibility and increase brand trust. Our recommendations in this area might include developing fluent devices like patterns, audio branding, brand characters, and straplines.
Feeling
By focusing on Feeling, we'll create an emotional connection between your brand and your audience, fostering brand loyalty and advocacy. Our recommendations in this area might include developing brand assets that tap into emotions, such as brand stories, brand values, and brand personality.
Monitoring progress and making adjustments
We believe that regular monitoring and adjustment are key to success. By keeping a close eye on progress, we'll be able to make adjustments as needed to ensure that your brand's growth objectives are met. We'll provide regular updates on progress and work with you to make any necessary changes to the implementation plan.
Read more about our brand audit service.