Brand Positioning: Going from Good to Unforgettable
Sallie Bale • 29th May 2023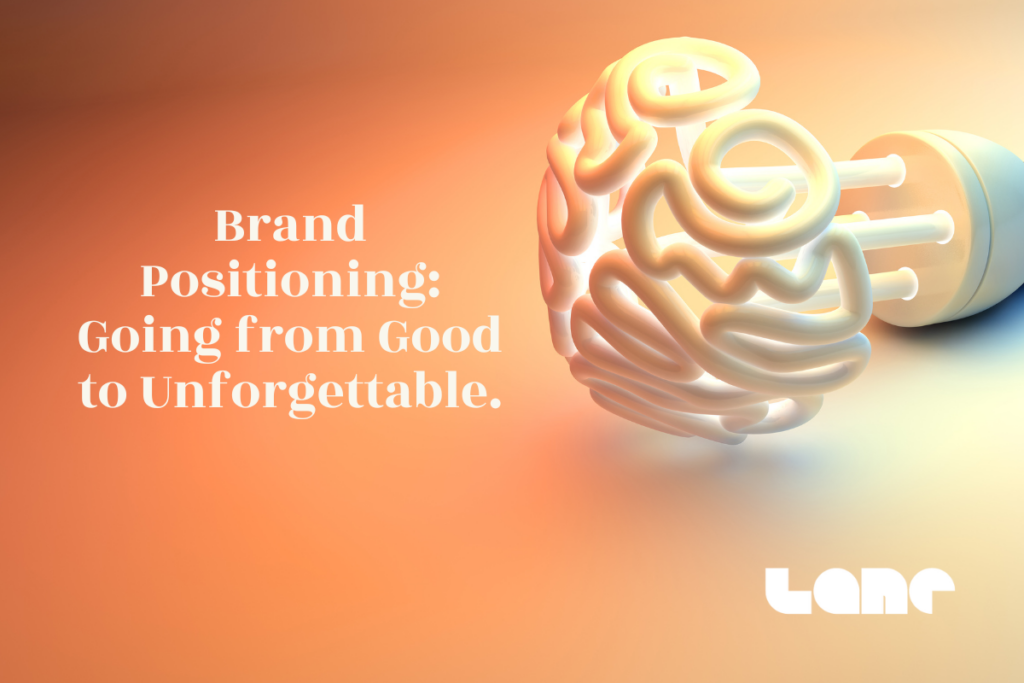 Setting your brand apart from the competition and creating a lasting impression in the minds of consumers is no easy feat: that's where brand positioning comes into play. In this article, we delve into its depths, its significance, and how to craft a distinctive path to success. Strap in as we embark on a journey to demystify effective brand positioning.
In this article you will learn about:
Elevating Your Brand with an Effective Proposition
The Impact of Brand Positioning
The Role of Brand Positioning Agencies
The Essence of a Brand
Brand positioning is the cornerstone of a strong brand identity. It goes beyond simply standing out; it is about finding what is authentic, distinctive, and motivating about your brand. Contrary to popular opinion, it does not need to be entirely unique, but rather, it should aim for authenticity. By focusing on authenticity, you create a powerful position that is easier to maintain while still standing out from the competition.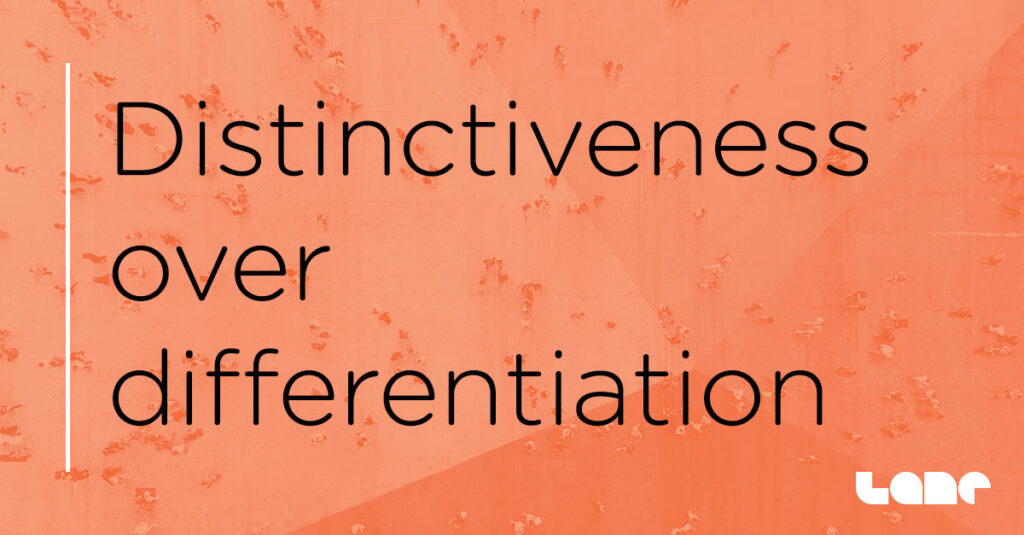 We use a Brand Wheel to create distinctive and authentic brand positioning, with the Proposition and Essence at its heart. More on that shortly…
Mapping the Brand Landscape
One useful tool is perceptual mapping. These simple diagrams can help us understand how other players in the market are perceived. A common misconception is that you should aim for an empty space in the map to move into.
What you might decide to do, however, is strategically lean into the traits of other brands, even if it means competing in a slightly more cluttered quadrant. This tactic works well for unknown brands looking to capitalise on category norms.
On the other hand, a more established brand may decide to move to a clear space on the perceptual map if it's struggling to get traction with its current positioning.
The Brand Wheel
Brand strategy requires a solid framework to guide its development. Some people use a Brand House, a Brand Diamond, a Brand Bullseye. They all aim to illustrate the relationship between the elements that make up the positioning strategy.
Our framework is the Brand Wheel. The Brand Wheel consists of personality traits, brand values, proposition, brand essence, benefits, and substantiators. These elements are translated into the brand's distinctive assets, such as the logo, colour palette, tone of voice and messaging, strapline, and campaigns. The Brand Wheel ensures consistency and alignment throughout your brand's communication.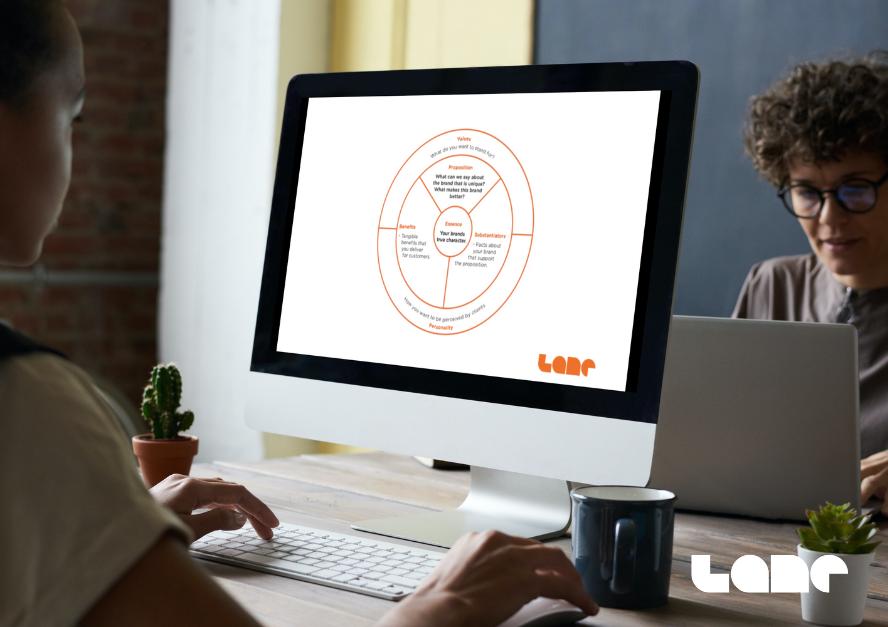 Find out more about developing your Brand Wheel in our guide.
The Power of Authenticity
Authenticity is the lifeblood of successful brand positioning. When your brand authentically represents itself, it forges deep connections with your target audience. Authenticity builds trust, fosters loyalty, and creates brand advocates. Take a cue from brands that have mastered authenticity in their positioning. They resonate with their audience by being genuine, transparent, and staying true to their values. Embrace authenticity, and your brand will gain a powerful edge.
Elevating Your Brand with an Effective Proposition
Crafting an effective brand proposition statement is essential. It aligns your brand essence and your audience's needs and aspirations. Start by understanding your target audience and their pain points. Identify your unique value proposition and articulate it in a concise and compelling positioning statement.
This statement encapsulates what sets your brand apart and conveys the benefits customers can expect.
Remember, an effective brand proposition statement should be authentic, distinctive, emotive, and motivating.
The stronger the effect on brand metrics like mental availability and positivity towards the brand, the more likely you are to reduce price sensitivity.

Les Binet, Marketing Week
The Impact of Brand Positioning
Research plays a significant role in shaping and refining your brand strategy. Through market analysis, customer surveys, and competitive intelligence, you can gather valuable insights about your target market, competitors, and industry landscape. This research provides a deeper understanding of consumer preferences, identifies gaps in the market, and helps you fine-tune your strategy for optimal impact.
Consistency Reigns Supreme
Consistent implementation of your brand's positioning across all touchpoints is the only way to communicate your positioning effectively. From your website and social media channels to advertising campaigns and customer interactions, every interaction should reinforce and embody your brand's positioning. Consistency builds trust and reinforces the distinctive qualities that set your brand apart.
The Role of Brand Positioning Agencies
While developing and implementing a brand positioning strategy can be challenging, partnering with an agency can provide valuable expertise and guidance. Brand positioning agencies specialise in helping businesses identify and communicate their unique value proposition effectively. They possess in-depth knowledge of market trends, consumer behaviour, and industry best practices, enabling them to craft powerful positioning strategies tailored to your business.
An outside voice can also help you focus on distinctiveness over differentiation, and voice what that means for your business and customers.
Whether you're a startup looking to establish a strong brand identity or an established brand seeking to reposition, working with a brand positioning agency can provide you with a fresh perspective, industry insights, and creative solutions.
Conclusion
Brand positioning is a dynamic and essential aspect of building a successful brand. By understanding the essence of brand positioning, leveraging perceptual maps, embracing authenticity, developing your Brand Wheel framework, and crafting compelling positioning statements, you can set your brand on a distinctive path to success.
Remember, brand positioning is not a one-time task but a continuous journey. Regularly assess the effectiveness of your brand strategy, stay responsive to market changes, and ensure consistent implementation across all touchpoints. Consider partnering with a brand positioning agency to unlock the full potential of your organisation.
Embrace the power of brand positioning and unlock the doors to differentiation, consumer loyalty, and business growth. Craft your brand's unique story, captivate your target audience, and embark on a remarkable brand journey that will leave a lasting impression.
Find out more about Brand Positioning
If you'd like us to find out more about how we can help your brand supercharge success with brand positioning, leave your details and someone will get back to you.