Flushed with Success: Championing Menopause Positive Workplaces in Aberdeen
Sallie Bale • 25th Sep 2023
A Transition Worth Discussing
In Aberdeen, a city becoming renowned for its energy transition from oil and gas to renewables, we gathered to discuss a different kind of transition: menopause. The event, part of a series aptly named "Flushed with Success," aimed to shed light on the importance of creating menopause positive workplaces. Why? To ensure that women don't feel the need to step away from their careers due to a lack of understanding or support during this significant phase of their lives.
This enlightening event was the second in the series, with the first held in Glasgow. Sponsored by Lane, True North, and Gary Walker Wealth Management, it's evident that the movement to create understanding and support around menopause in the workplace is gaining momentum.
Dr Bev Taylor: Unravelling the Mysteries of Menopause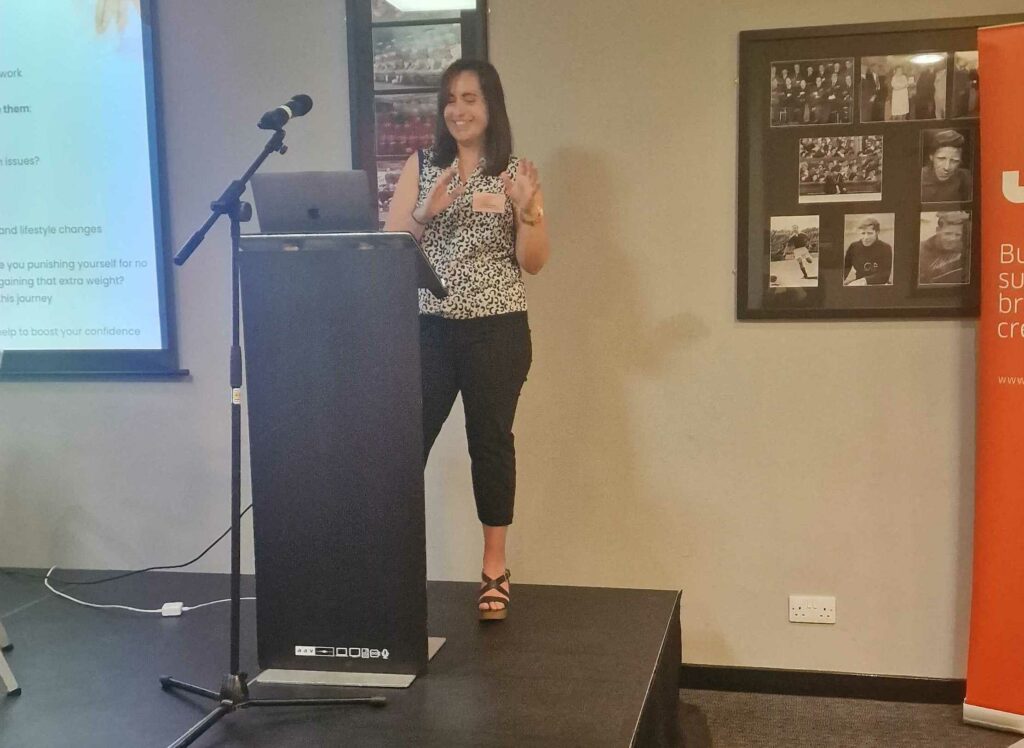 Dr Bev Taylor, a renowned psychologist, menopause educator, and coach, delved deep into what we mean when we say "menopause." She highlighted that the drop in oestrogen women experience during peri-menopause and menopause affects every system in the body. And guess what? Every woman's journey is unique. From hot flushes and anxiety to sleep issues and a loss of confidence, and at the extreme end of impact there are employees with toilet anxiety due to flooding and continence. The symptoms can be challenging, and difficult for some of our most experienced, empowered women to bear, especially in a professional setting. But with understanding and support, they don't have to be career-ending.
Fireside Chat: Building a Supportive Environment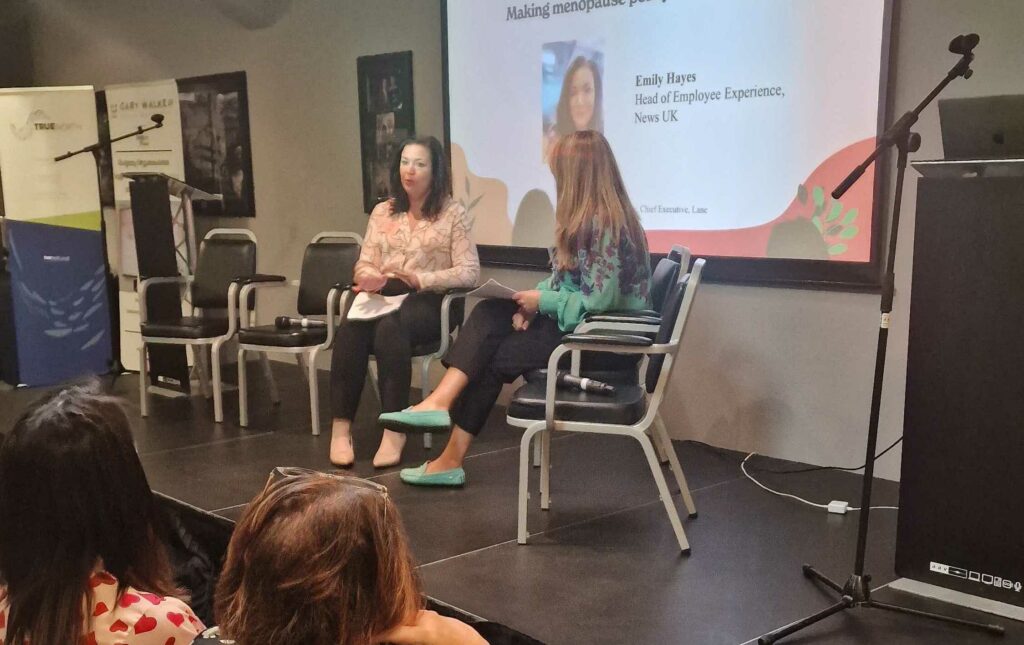 Ali Findlay, Chief Executive of Lane, sat down with Emily Hayes, Head of Employee Experience from NewsUK for a candid conversation. Their key takeaway? Listen first. Before implementing any initiatives, it's crucial to understand the needs of the individuals they're intended to help. And while policies can be beneficial, actions speak louder than words. By actively supporting employees and then formalising these actions into policies, organisations can ensure consistent support across all teams and regions. Ali remarked upon the need for investment based on Dr Bev's content which outlined the symptoms of menopause spanning an 8-10 years, potentially a 33-40% of women's working lives and contribution to their organisation's effectiveness.
Top 5 tips from Emily Hayes
Practical support – take what you learn from your team and implement key support actions, and continue to do so, this is worth so much more than a big song and dance that says inclusivity is important but does nothing to change things on a daily basis for people affected.
Have a brave conversation – take the plunge and discuss those affected by menopause in your organisation and how the organisation can support them, you wont know how it's going to go down until you try. Some boards will be delighted you're coming forward with ideas.
Don't underestimate the difference small actions can take

Things that seem like a big change at the time then start to create a more inclusive culture where people can share more of themselves at work
Access to a menopause coach doesn't sound like much but the difference it can make to someone either in perimenopause or menopause is huge
Providing education & awareness is a form of support – so even putting on a webinar or townhall will mean a lot to people
Everything snowballs – once you start the ball rolling, others will support you
Include men in the discussion

Men have a huge role to play as an ally. Menopause impacts them too through their friends, families, women in their lives and people that they work with
News UK's Chief Commercial Officer led a huddle on menopause and he chose to speak about his experience at home – it went a long way to normalising the discussion
Be explicit in how they can help create empathy, respect & understanding for women, especially at work
Think about psychological safety

Don't underestimate the importance of psychological safety
Cultures are important – regional, international & subcultures in offices
Be honest about where the culture you are working with is at and start from there and don't expect to see results overnight
The role of managers is critical here and change is only possible if they are upskilled and supported
People might say that if it isn't being talked about it's not an issue, but it probably indicates that people don't feel they can talk about it so don't let that stop you from not taking action
When it hasn't been safe to speak lean into that if you can and understand what happened so you know what to change
Lean on experts and specialists if you need to and connect with like minded organisations
Panel Discussion: Making Every Workplace Flushed with Success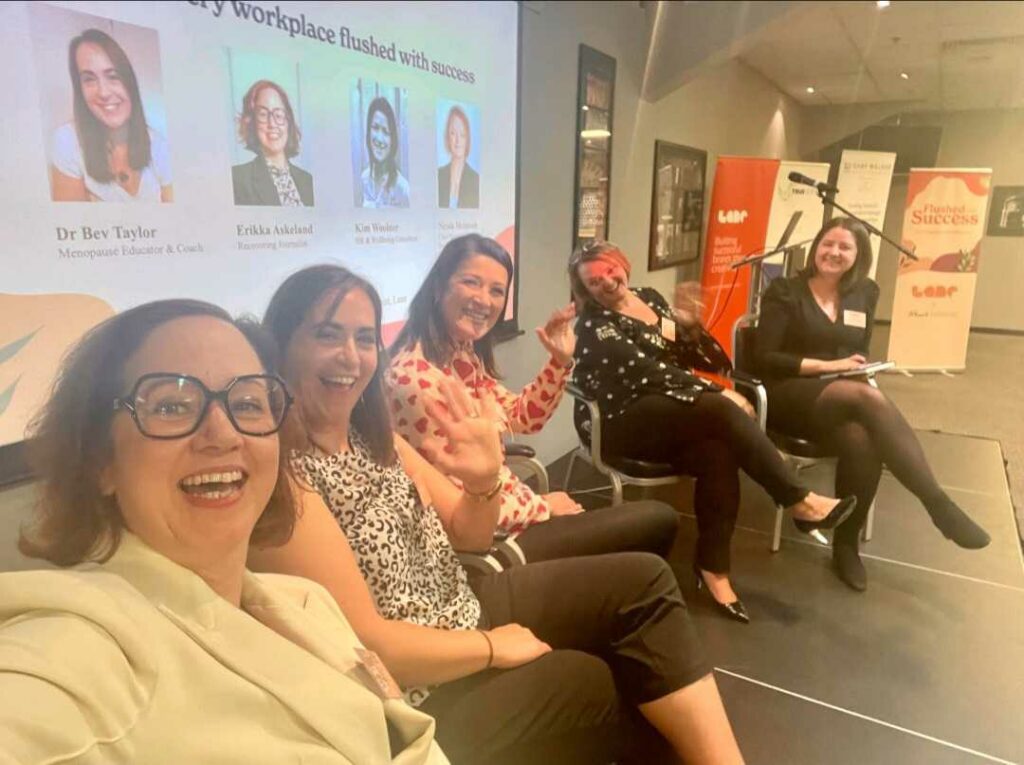 Hosted by Sallie Bale, Strategist at Lane, the panel comprised a diverse group of professionals, including Dr Bev Taylor, Kim Woolner, Erikka Askeland, and Nicola McIntosh. Their discussion was a blend of personal experiences and advocacy for a more supportive culture. Some of the standout advice included:
Be open about your own experiences and foster a supportive language around menopause.
Actions speak louder than words. Go beyond mere lip service.
Flexibility is key. Adapt your approach based on individual needs.
Equip leaders with the knowledge to be genuinely supportive.
Create a space where employees feel safe sharing their experiences.
A Thought-Provoking Analogy
A member of the audience drew a memorable parallel between the energy transition Aberdeen is known for and the transition women go through during menopause. Both are significant, both require understanding, and both can lead to positive outcomes when approached with support and knowledge.
Normalising and Celebrating Menopause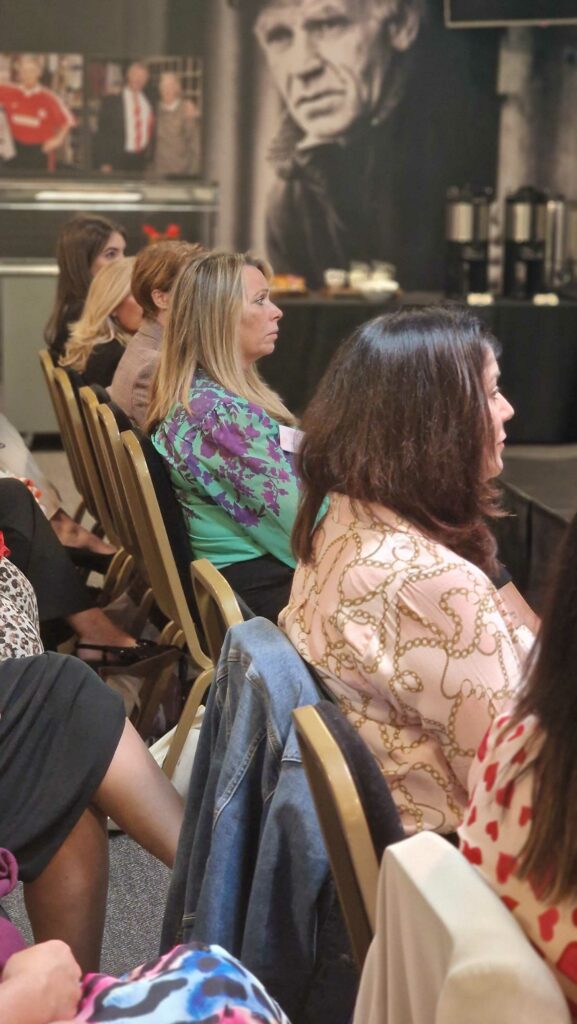 So, how do we make discussing and celebrating menopause the norm? By holding events like "Flushed with Success," by listening to the experiences of those going through it, and by taking actionable steps to support them. After all, menopause is a natural phase of life, and with the right support, it can be embraced and celebrated.
Conclusion: The Future is Menopause Positive
The Flushed with Success event in Aberdeen was more than just a gathering; it was a call to action. A call for workplaces to be more understanding, more supportive, and more inclusive. And as we move forward, it's clear that the future of the workplace is one where menopause is not just understood but celebrated.
Hear more from Dr Bev…
Dr Bev Taylor is a psychologist, menopause educator and coach. In her presentation we heard that around 60% of those going through menopause are negatively impacted by symptoms at work, 30% unexpectedly miss work and 8% are leaving work altogether. If you would like to continue the conversation about how you can support employees with menopause at work, Dr Bev can work with you as a consultant, trainer, speaker or discussion facilitator,
If you are personally struggling with menopause and want to feel more in control of your symptoms, Dr Bev Taylor can help you to OWN your menopause journey and feel more like YOU again. Whether that's through online one-to-one coaching or her 6-week online 'own your menopause' course. Bev is there to support you no matter where you are at on your journey!
You can contact Dr Bev at DrBevTaylor@hotmail.com or 07732435253. Quote 'Flushed with Success' to get a 10% discount across all services!