Changing Lanes
The Lane Agency • 7th Dec 2021
We are delighted to announce that Ali Findlay, founder of The Lane Agency, is to take on the new position of Chief Executive, while Chris Bruce, formerly Client Services Director, has been appointed Managing Director.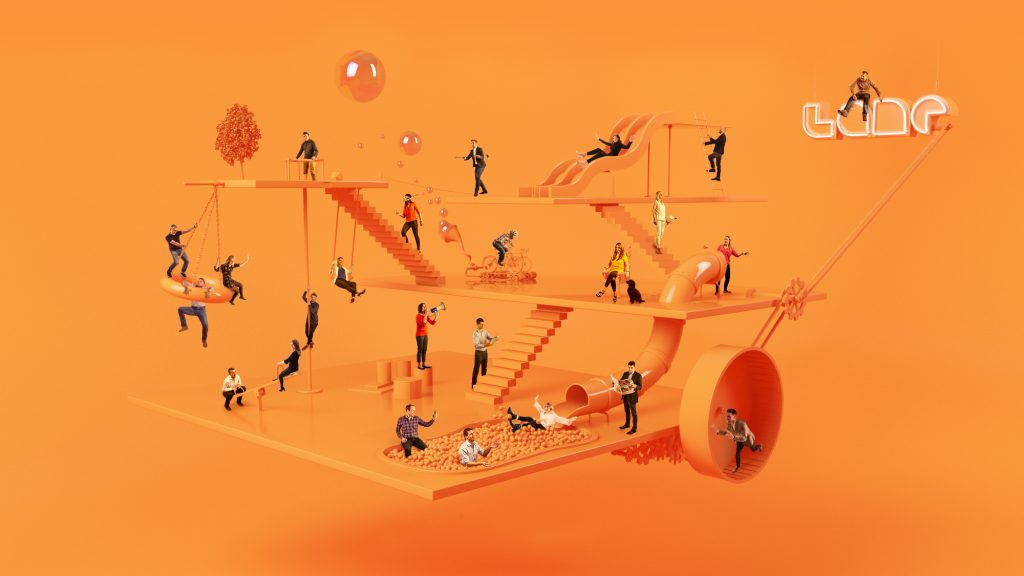 The leadership shuffle means that Ali will focus primarily on new business development and working with the expanding Planning team, while still operating as the guiding influence on strategy, the creative function and the Lane brand.
Meanwhile Chris Bruce, along with fellow Board member, Head of Digital and Planning Ian Duncan, will run the day-to-day operations of the business.
The ethos at The Lane has always been one of encouragement and support, with a 'grow your own' strategy in place. This is so much easier when you're an independently owned company which genuinely values its people and puts them first. The Lane's long-term approach to career progression has resulted in several key senior members coming up through the ranks from junior or mid-level appointments to Board level.
Chris Bruce and Ian Duncan are great examples of this, both now board directors. Chris joined as an Account Manager, progressed to Account Director then Group Account Director to Client Services Director and now Managing Director – a real testament to his talent and commitment. Ian joined as a Digital Marketing Manager, developing his role over the years to Head of Digital and Planning and now he combines that position with Operations Director.
Like Chris, his years with The Lane means he knows the agency inside and out, and lives and breathes our distinct character and values. Chris and Ian have both been with the agency for just over 10 years, both have worked with other agencies and client side so they bring 'outside' perspectives, but both are completely aligned with the culture and values that Ali, together with them over the last few years, has built for The Lane.
Ali is now focused largely on strategy and planning for key clients, new business development and nurturing the next layer of leaders coming through the business.
"Knowing that Chris and Ian are at the helm, running the agency even better than I could, while I focus on the bits I love most – growing client brands, and nurturing the careers of those with a passion for marketing equally matched with talent and tenacity, is a real joy for me. When you've had a vision of an agency known for creative effectiveness and a place that's great to work, where talent is encouraged and celebrated, it's really fulfilling to see the people you've invested in come through the business.





I couldn't be prouder of Chris and Ian and the layer of young people following swiftly behind them. Ultimately this is now allowing me to step away from the day-to-day running of the show and focus on the aspects of the business that my long experience can enhance the most (and, I admit, which I most enjoy). It's a win-win for me and our clients!"
– Ali Findlay
All our Movers & Shakers
Chris Bruce takes on the role of Managing Director of The Lane Agency continuing to focus on agency growth, developing client service and operational performance in addition to his role as a board director alongside Ali Findlay and Ian Duncan.
Ian Duncan takes on the role of Operations Director alongside his Head of Planning role. Ian is a strategist and applies these skills within the Lane as well as on larger digital client assignments.
Ali Findlay moves into the role of Chief Executive to concentrate on business development and to work closely with a growing planning team recently joined by Sallie Bale and headed up by Ian Duncan in The Lane Agency and Nat Henderson in The Lane Media Agency strategy and planning department.
Creative Director, Fletch (Ian Fletcher) formerly of The Leith Agency and Signal, joined the team formally in 2021 having been working with the team part time for a year. Fletch focuses largely on advertising projects bringing a raft of campaign experience having worked on Aldi Scotland, Scottish Government, Famous Grouse, Sainsburys Bank, Great Western Railways and British Heart Foundation. Fletch works alongside Design Directors Ross Mackie and Ollie Cunningham.
Other new additions to the expanding Lane team include Blake Robinson, Orla Fitzsimons, Lauren Alberigo and Kelly Jones in Client Services. Meanwhile in Lane Media the team has expanded to include performance media specialists – Emily Lou and Hazel Whyte.