Top Tips for Successful Festive PPC
Will Campbell • 5th Oct 2015
The honest answer to this question is that it is never too early to start building for Christmas as it is important to have a fully optimised and reliable account in time for the peak buying periods leading up to Christmas.
As we can see from data shared by Google, Christmas related searches begin to increase as early as September indicating that potential customers are already entering the market for both research and buying of gifts.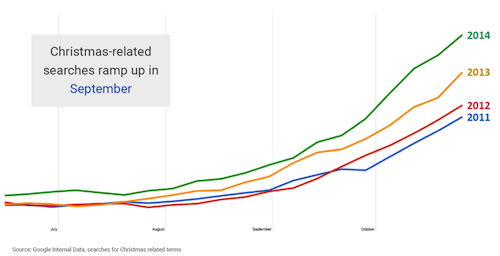 With over £21.6b spent over the Christmas period in 2014 (IMRG Data) there is clearly excellent revenue making potential to be made from paid search at this time of year, highlighting the importance of starting your campaigns early to ensure your account is running as effectively as possible when the peak buying period occurs in December.
So what should advertisers do at this time of year to ensure that their campaigns stand the best possible chance of achieving those seasonal revenue targets? Here are our six top tips to success:
Keywords – Review the keywords in your account thoroughly and identify keywords that have performed well throughout the year, or even better have performed well historically throughout the festive season. It is likely that these trends will continue so I would recommend ensuring that these keywords remain visible throughout this key time. In addition try adding in Christmas related search terms into specific campaigns to capture seasonal buyers.
Ad Copy – One of the most important aspects on any PPC account – at Christmas try to include festive variations & any offers to increase engagement levels and CTR.
Ad Extensions – We all know Google loves to develop new and improved ad extensions for advertisers to use. With greater traffic levels and conversion potential seen at Christmas it is key that these are all used. Pay particular attention to your sitelinks, ensuring maximum visibility on the results page.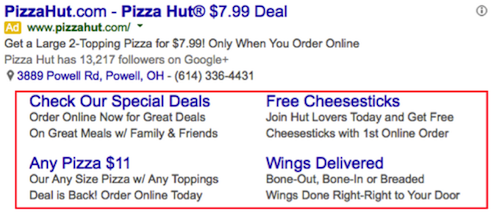 Remarketing – A key component of any successful paid search account at Christmas. Displaying focussed and targeted creatives will allow advertisers to keep their brand fresh in the mind of potential customers.
Google Shopping Campaigns – One of the newer Google products that has seen some excellent improvements over the last few years. The short answer from us is if you don't have Shopping campaigns set up already this should be done asap.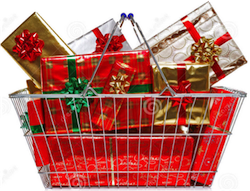 Mobile – alongside ensuring your site is optimised suitably for mobile, reviewing your mobile bid strategy activity in the run up to Christmas is a must. It is absolutely key to ensure that mobile bid modifiers reflect the overall mobile strategy at this key time of year.
Christmas Day
One of the most common mistakes that paid search advertisers make is strategies for Christmas day itself. It is surprising how many advertisers create and schedule their campaigns to end on Christmas eve or on a relevant last order date for Christmas Delivery, however what many forget is that searches and sales on Christmas day itself continue to increase.
Transactions and Sales on Christmas day have increased by 25% from 2013 to 2014 and is projected to increase yet again in 2015 as tablet and smartphone usage grows even higher. (IMRG Data).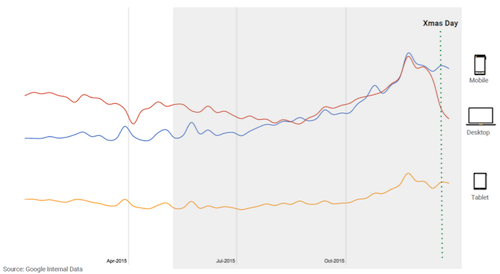 By following these top tips you will be able to enjoy a successful Christmas Season from your campaigns and hit those festive revenue targets!